State of the Voluntary Carbon Markets 2020 - a Special Climate Week NYC Installment
In this installment, we discuss key insights and findings garnered from Forest Trends' annual 2020 Ecosystem Marketplace Carbon Survey cycle.
This Insights Brief is the first installment in the State of Voluntary Carbon Markets 2020 series of analyses, to be published over several months in late 2020.
2020 EM Carbon Survey - Learn More
CORSIA Analysis: Global Carbon Markets Can More than Meet Civil Aviation Demand
MARCH 10, 2020 / Global airlines are committed to delivering "carbon neutral growth" in flights between countries, even if international air traffic doubles or triples, as some are projecting. That commitment kicks in next year, and a key vehicle for meeting it is the Carbon Offsetting and Reduction Scheme for International Aviation (CORSIA).
Created through the UN's International Civil Aviation Organization (ICAO), CORSIA will only deliver carbon-neutral growth if it recognizes a universe of offsets that's large enough to meet variable demand but small enough to incentivize new activities that reduce emissions. A new analysis by Ecosystem Marketplace finds that current proposals do just that. Click here to download.
State of the Voluntary Carbon Markets 2019
We invite you to download our latest report, Financing Emissions Reductions for the Future – State of Voluntary Carbon Markets Report 2019. The report consists of three sections – download below:
Market Overview, which includes data from 2017 and 2018
Market Dynamics, which details trends observed in 2019
Market Direction, which offers observations on market forces in 2020 and beyond. Previous reports and additional resources are available below.
Press Release: Demand for Nature-based Solutions for Climate Drives Voluntary Carbon Markets to a Seven-Year High (12/05/2019)
Ecosystem Marketplace was initially created to improve transparency and price discovery in the voluntary space, as there is no centralized system for transacting voluntary carbon credits. Between 2006 and 2018, our team has annually distributed surveys to our network of project developers, investors, retailers, and brokers to collect confidential information about their voluntary carbon offset market transactions. The resulting reports, provided free of charge, provide all market participants – from small project developers to large corporate buyers to policymakers – a comprehensive view of market conditions.
We are pleased to present the State of the Voluntary Carbon Markets 2019, which includes data collected for calendar years 2017 and 2018. Also included are insights compiled through interviews with a diverse set of market participants covering trends through late 2019.
It's worth underscoring that the figures and trends described in this report focus on transactions of carbon offsets for voluntary purposes. Although the lines between compliance and voluntary markets are blurring, with standards once established for voluntary transactions increasingly being considered for inclusion in compliance markets, all data herein relates to voluntary transactions. Simply put, if the credit is being used to satisfy a regulatory requirement, it is not considered voluntary and not covered in this report.
This report does, however, discuss the evolution of certain compliance markets, such as the Carbon Offsetting and Reduction Scheme for International Aviation (CORSIA), and certain national and subnational markets, to the extent that they form the boundaries of and influence what is considered "voluntary."
Thank you to our multi-year Strategic Supporters Collaborators!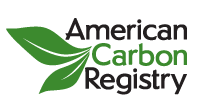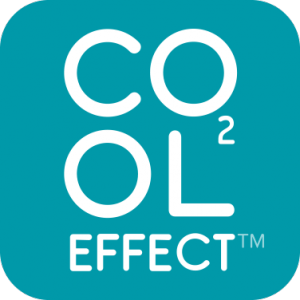 As an initiative of non-profit Forest Trends, our work would not be possible without generous financial and in-kind support. We are seeking sponsors for our work, including tracking environmental markets, reporting on news, and future editions of this newsletter. Click here to contact us about sponsorship and advertising.