Connecting Indigenous Growers With Buyers Helps Save Forests And Lift Up Communities
This story originally appeared on the EDF Blog Economic development while also conserving forests is not easy. Building infrastructure and increasing production often entails forest degradation or destruction. But at Environmental Defense Fund, our mantra "Finding the ways that work" challenges us to solve even the most intractable problems. And so over the last five […]
This story originally appeared on the EDF Blog
Economic development while also conserving forests is not easy. Building infrastructure and increasing production often entails forest degradation or destruction. But at Environmental Defense Fund, our mantra "Finding the ways that work" challenges us to solve even the most intractable problems. And so over the last five years, one way we made economic development and forest conservation "work" is by partnering with indigenous organizations that sustainably grow coffee and cacao in some of the most remote parts of the world, and bringing to them buyers from the United States and Europe.
This project, which is part of a consortium led by Forest Trends, financed by USAID, and is a collaboration with Canopy Bridge, subsidizes buyer visits to areas of the world that are otherwise too costly to reach. After some long, often memorable journeys the buyers are able to sample the sustainably grown product, and often make a purchase, start a relationship, and build capacity that supports communities economically while also conserving forests.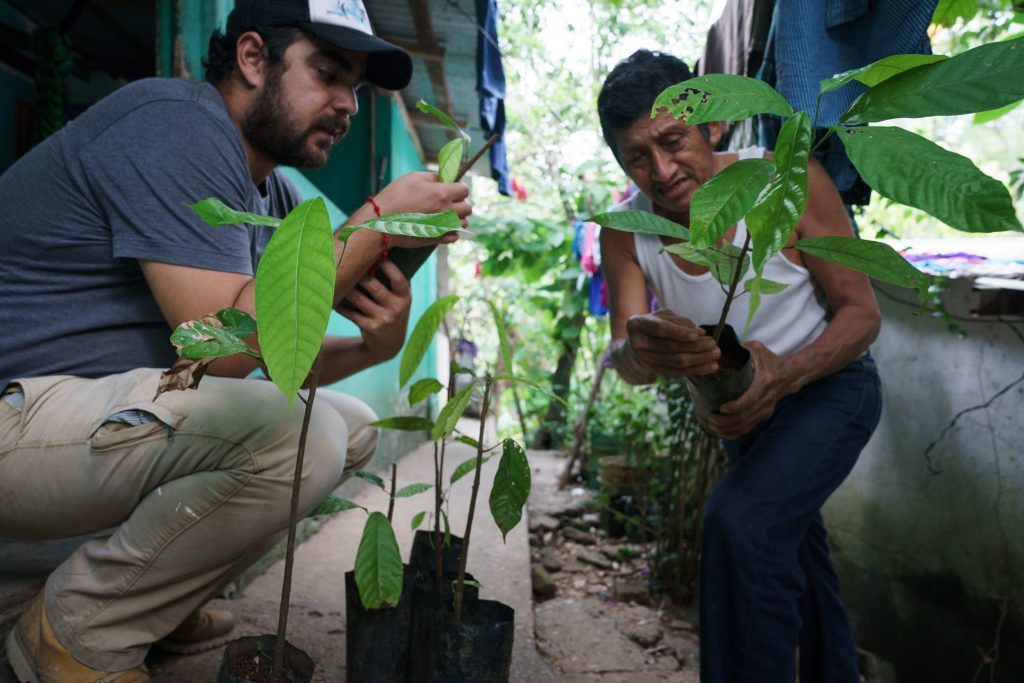 In our most recent set of supported trips, we worked with Royal Coffee, a California-based coffee importer and wholesaler that provides sustainably grown coffee sourced from 30 countries to an international clientele of roasters. Royal Coffee wanted to take one of their client roasters – Theory Collaborative – to meet and build a more direct relationship with a women's led coffee cooperative in the Sierra Nevada region of Colombia from whom Theory previously sourced coffee for roasting.
The journey to the coffee farm involved riding motorcycles up a mountain in the pounding rain and on muddy roads. Despite muddy journey, the trip was a success. Royal Coffee increased its purchase from the women's cooperative by 33% – equivalent to $76,735 of new sales at a premium to normal market prices because of the conservation and livelihood benefits embedded in the product.
Another buyer trip we supported was for the chocolate maker Original Beans of Holland to visit indigenous cacao farmers from the Zoque and Tzotzil communities in the southern Mexican states of Chiapas and Tabasco.
Story telling is very much part of the Original Beans brand in addition to environmental sustainability. Buyer visits allow companies like Original Beans to understand how the product is made so they can then tell the story associated with the purchase to their customers. Buyer visits also allow Original Beans to work directly with the farmers and partners like the agroforestry company Agrofloresta on optimizing cacao quality, while designing and implementing reforestation and cacao preservation projects that take into account what is at stake socially and environmentally. Ultimately, the trip, which was organized with Agrofloresta, led to Original Beans increasing their purchase volume of cacao by 100%. That equated to roughly $57,500 of new sales at a price nearly double the world market.
Ander Prien Saxbol of Original Beans had this to say about collaborating with the producers:
Our close collaboration with indigenous Zoque and Tzotzil communities in the Selva Zoque is amazing. Cacao has been an essential ingredient in their culinary traditions for 4,000 years and it's an important part of their cultural and ecological heritage. Original Beans is proud to empower these communities to make a better living by growing their fine heirloom cacao in diverse homegardens as they have done for millennia and thereby revive their ancient farming and culinary traditions.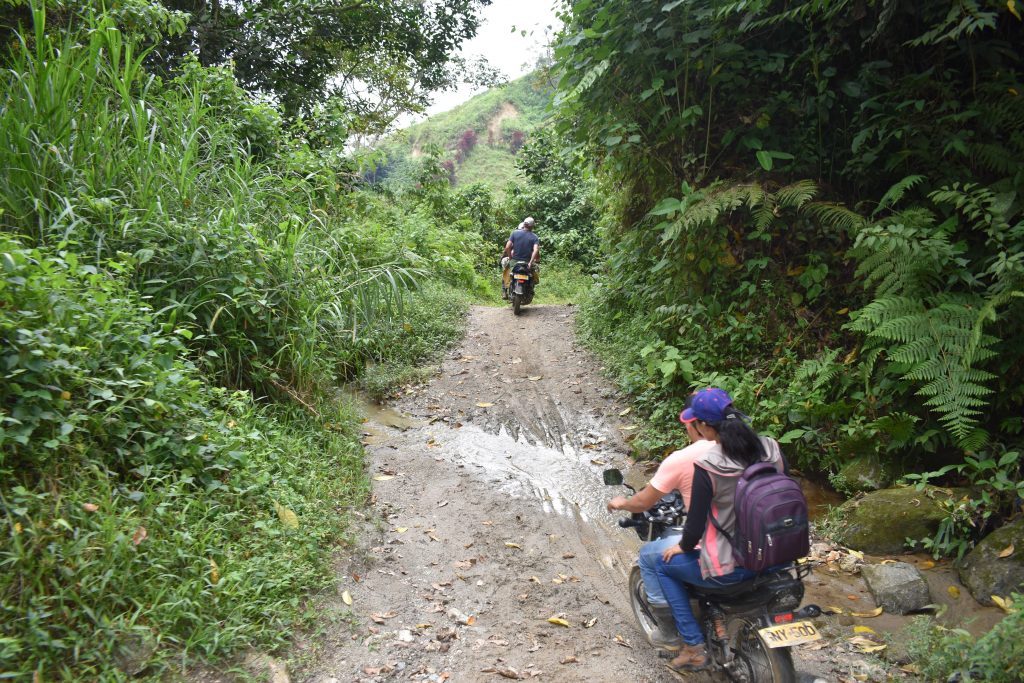 The USAID project has now ended and the Original Beans and Royal Coffee were some of the last buyer trips supported by the consortium. However, we are confident that the buying relationships forged over the past five years will continue delivering lasting benefits. Many years ago we supported Uncommon Cacao to meet indigenous producers in Guatemala and Colombia and they're still purchasing cacao from those same producers.
Supporting these progressive buyers who value more than just the bottom line is delivering economic benefits to indigenous peoples while also conserving the forests. A win for the indigenous peoples, a win for the environment, and a win for those who enjoy tasty, high quality food and drink.
Read about our previous buyer trip: Cocoa partnerships: How collaboration helps the Arhuacos of Colombia conserve the forest and improve economic opportunity
Please see our Reprint Guidelines for details on republishing our articles.