Struggling To Meet Climate Targets, Ireland Contemplates Higher Carbon Tax
7 August 2018 | Two months ago, the Climate Action Network ranked Ireland as the second-worst climate performer in the European Union, behind only Poland (which, ironically, is hosting year-end climate talks for the third time in December). Since then, lawmnakers have introduced a bill to divest all fossil-fuel holdings, which amount to EUR 318 […]
7 August 2018 | Two months ago, the Climate Action Network ranked Ireland as the second-worst climate performer in the European Union, behind only Poland (which, ironically, is hosting year-end climate talks for the third time in December). Since then, lawmnakers have introduced a bill to divest all fossil-fuel holdings, which amount to EUR 318 million, and now Prime Minister (Taoiseach) Leo Varadkar says the country must increase its carbon tax to meet its climate change goals.
"If we're going to meet our targets we're going to have to grasp the nettle in pricing carbon and increasing the carbon tax in the next couple of years," he told ITV News, while stressing that any increase would have to be structured in such a way so as not to disadvantage the poor.
"We very much recognize that those living in poverty and vulnerable people will be worst affected by that, so we will have to look at compensatory measures for that…However, we will be working on a set of proposals for setting a price on carbon to bring the tax up as part of our climate change obligations," he said.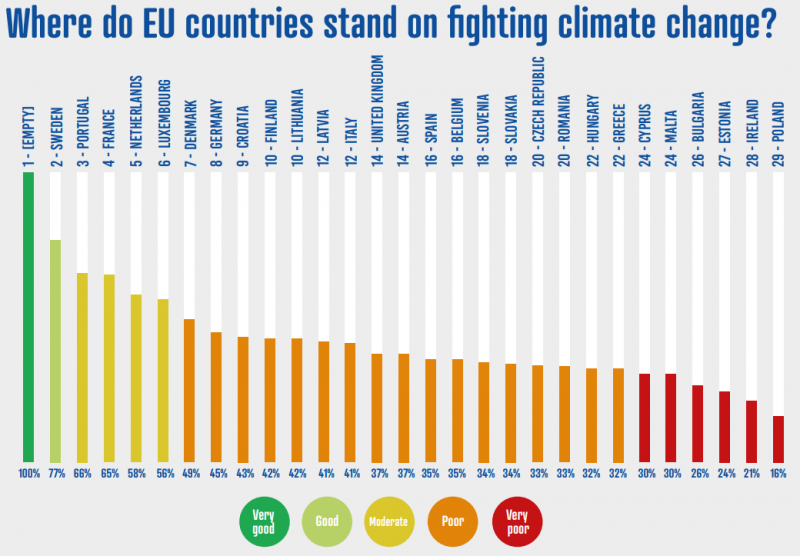 Varadkar was elected in 2017 on a pro-climate platform, and his government's National Development Plan allocates EUR 22 billion for clean energy and climate-change adaptation.
Please see our Reprint Guidelines for details on republishing our articles.